Adoption
Austin is one of the most Pet Friendly cities around, and we aren't afraid to show it! If you haven't found your perfect animal companion yet, or perhaps your looking to expand, no worries! There are lots of free and low cost options for adoption in Pet Friendly Austin, and those babies Need You!
Austin Adoption Agencies
Austin Bully Butt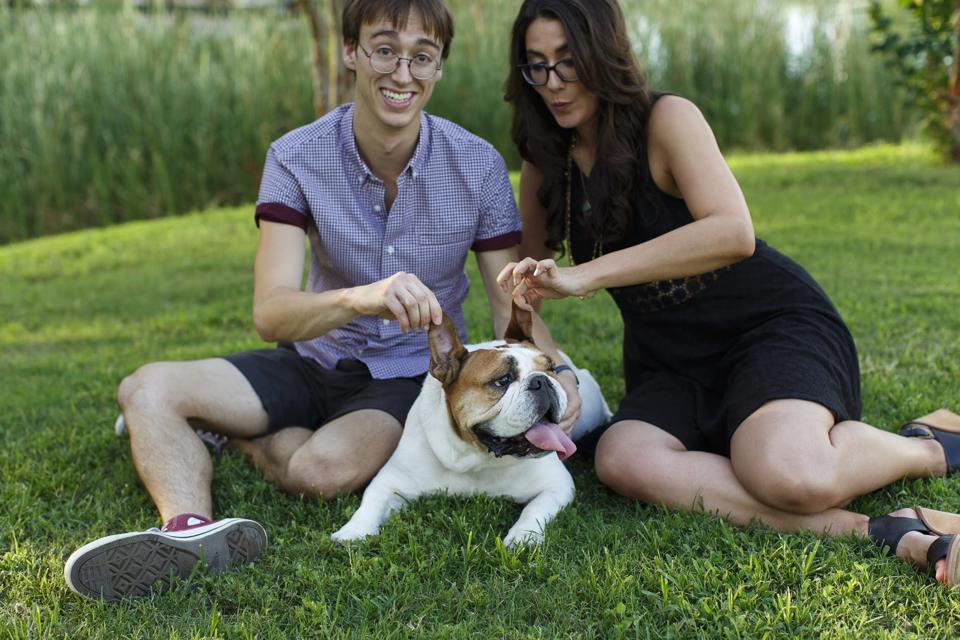 Austin Bully Butt Rescue is an English Bulldog rescue here in Austin. They have a unique adoption process; they will interview you and match you to a dog instead of you picking and choosing. Owners Steve and Bethany run this organization all by themselves. If you would like to support them, please donate or become a foster for these lovable dogs.
Austin Dog
Since 2006, Austin Dog Rescue has been taking in homeless mix breed dogs from the Central Texas area and fostering them until they can find a loving home. If you would like to support them they run solely ondonations and volunteers.
Austin Humane Society
Visit the Website | 512-646-7387
The Austin Humane Society is a non-profit no-kill animal shelter ran by the city of Austin in an effort to find cats, dogs, and rabbits find a new home. Working with the city they have worked on reducing pet over-population through spaying and neutering of homeless pets. You can donate or volunteer to help their cause!
Austin Pets Alive
Visit the Website | 512-961-6519
Austin Pets Alive is a no kill shelter that works with the community to raise awareness and money to support animals until they can find a happy home. Since Austin Pets Alive started in 2008 they have saved over 25,000 pets. You can help their cause by donating or volunteering!
Central Texas Dachshund Rescue
The Central Texas Dachshund Rescue is an organization that facilitates adoption and fostering of dachshunds throughout central Texas. They don't have a public shelter facility, but you can get in touch with them to learn more about adoption or sponsor their rescue efforts through their website.
Cocker Spaniel Rescue of Austin & San Antonio
Visit the Website | 512-527-9923
The Cocker Spaniel Rescue of Austin & San Antonio is dedicated to finding lovable dogs forever homes. The rescue sponsors various events all over Austin so you can visit and meet all of the adorable dogs that need a home. You can support this rescue by volunteering or donating to help their cause.
Forgotten Friends
Forgotten Friends is a private dog shelter that adopts dogs from kill shelters and fosters them until they can find a loving home. They run on donations and support from the community
Love-A-Bull
Love A Bull's mission is to educate the general public about proper guardianship of Pit Bulls and Pit mixes. This organization is full of Pit lovers who want to inform and promote the proper image of this woefully misunderstood dog breed. You can help this dedicated organization through one of many ways they accept support – including donations, organization partnerships, or even becoming a member which will grant you special discounts and benefits.
Pawsitive Karma Rescue
Visit the Website | 512-200-2273
Pawsitive Karma Rescue is unqiue becuase they do not have a shelter. They pull animals from local kill shelters and put them into foster homes immediately. Once a pet is adopted, they pull another animal from the kill shelter. You can support them with donations or applications to foster a pet.
Pflugerville Pets Alive!
Visit the Website | 512-900-1772
Pflugerville Pets Alive! is a non-profit organization devoted to finding homes for the homeless pets of Pflugerville. As a network of volunteers and animal foster homes, they don't have a physical location. There are many ways you can help, and they can always be reached by phone or email.
Wags & Licks
Visit the Website | 512-537-9244
Wags & Licks takes in neglected, homeless, and kill shelter dogs and rehabilitates them. After training and bonding with the dogs they promote them at local shops to find them the perfect home. Wags & Licks is a non profit that can be supported by donations, volunteers and fosters.
Retail
Whether you're working hard & haven't had time to hang, or maybe you just can't get enough of your furry (or scaly or feathery) friend, the land of "Keeping It Weird" understands. Heck, we love to accommodate, and aside form restaurants and bars, we have a bunch of retailers that are happy to host you and your companion animal nearly any day of the week!